A year ago, May 12th, I was arrested and spent the past year in prison. Well, technically jail since I spent less than a year in there.
I somewhat innocently went in for a 27 week ultrasound and came out with the firsthand knowledge that life is indeed fragile. So fragile that I felt like a rat in a cage. Now, I know that is not God's doing. After all, he gave His only Son to
die
for me so that I may have freedom. Which reminds me...I wanted to also recommend reading
The Shack.
I realized today that I am finally feeling free. The life that was bestowed upon me was not what I signed up for. I cried to my sister-in-law for darn near 2 hours last year when I was awaiting the amnio results. I felt like life-as-I-knew it was ending.
Well, it was. It has been a tough year. I was forced into a life I didn't think I wanted. I thought my life was going to be less than ordinary.
Come to find out, it is extra-ordinary.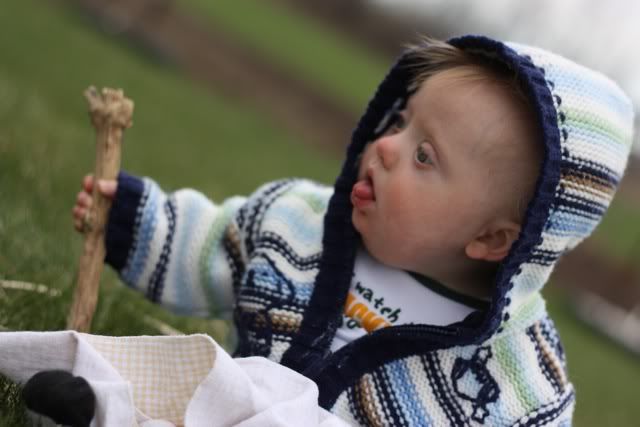 Remember those Thank-you's I mentioned a couple of weeks ago? Well, yesterday I went out to the mailbox and came back with a hand-written thank-you for the thank-you from none other than the lead surgeon during Calvin's heart surgery. When I walked in and saw Calvin I had this big smile for him. If it were not for Calvin I would not have this life. It is true. It is exactly what I cried about. Life is so fragile. I am feeling so free and yet I am so aware of the fact that I will once again feel like a prisoner. I will suffer again in this life. But in the meantime, I am going fly like an eagle, into the future.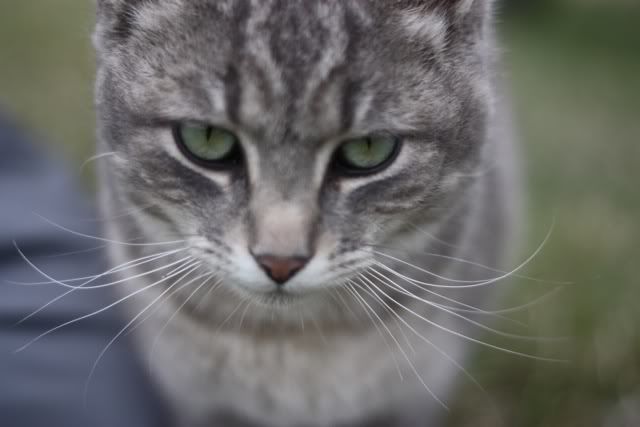 Meow-y...more on HIM later (he is new, as of tonight, and I think he is cute...)