Following blogs could be a full time job! It is something I really enjoy and am starting to get more time for again. The
run I am organizing
is taking up a good amount of time and will for the next month. 1 month from today! I am nervous and excited! I really hope for good weather; something we are not having much of here in Wisconsin. It is either really windy, cold enough for the furnace to run, or cloudy and rainy.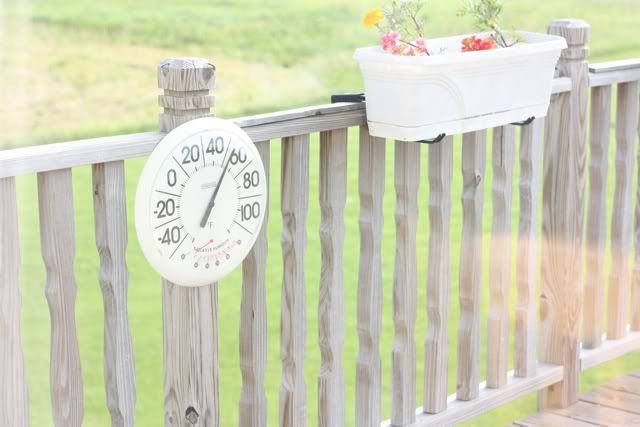 Not quite 60 degrees on June 2nd. Plus it is windy this morning.
I'll take the rain. We had 3 years of drought and that is rough.
I am so anxious to spend more time outside though! This cool spring is following a very long winter :( In the meantime, we are getting in all our fun while we can. Either between storms or inside:
We embrace winter and snuggle with our blankies...
(Nolan has a new pacifier)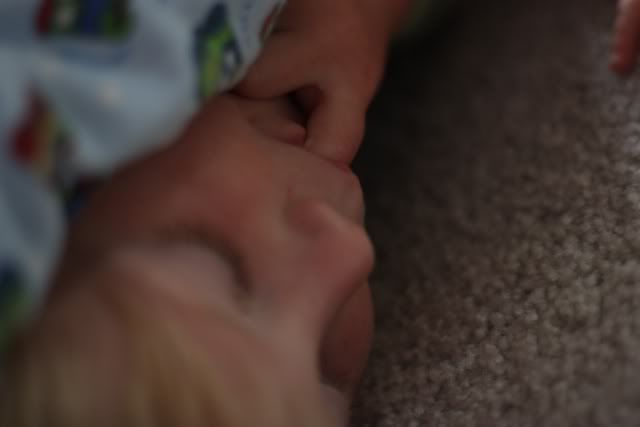 We stay close and cuddle with one another...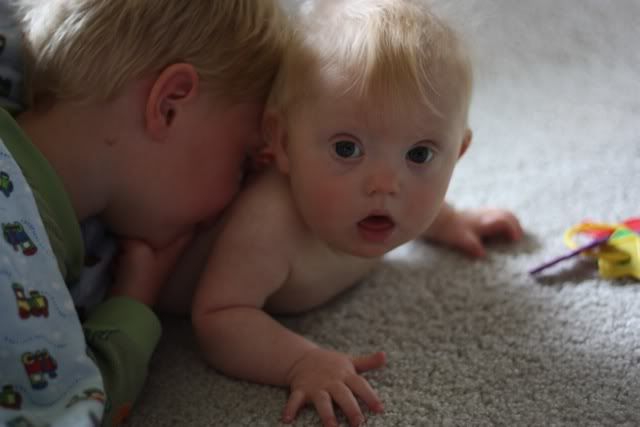 (it was not that long ago I was concerned Calvin was not pushing up off the floor)
We build forts using large books from the library (that need to be returned!)...
(Calvin immediately went for dog's fur. I am picking 4 to work on: tractor, ball, cat, dog - things he sees around here and are common. I have no idea how long I will just do those 4...I am working on a strategy.)