Thursday evening was a perfect time to weed the corn. Evan and Nolan were in bed and Calvin came out and played on the blanket for nearly 45 minutes. He was content pulling weeds and watching Dad sing. I would look over at him and he was smiling as Joe provided the entertainment for all of us. Unfortunately my camera battery was drained. I could not get the other one to cooperate more than these first two photos, but they are cute nonetheless.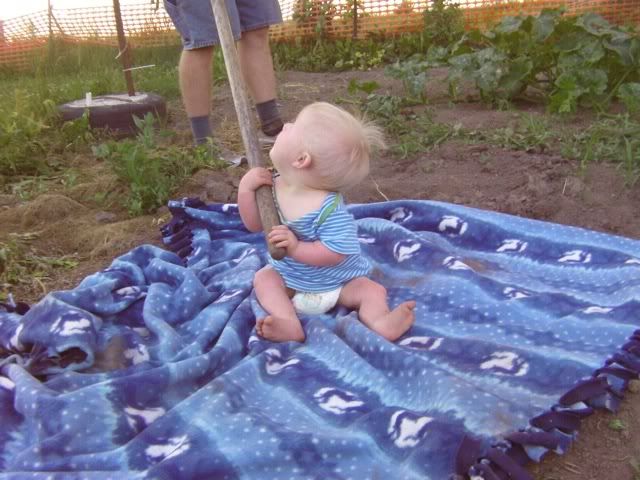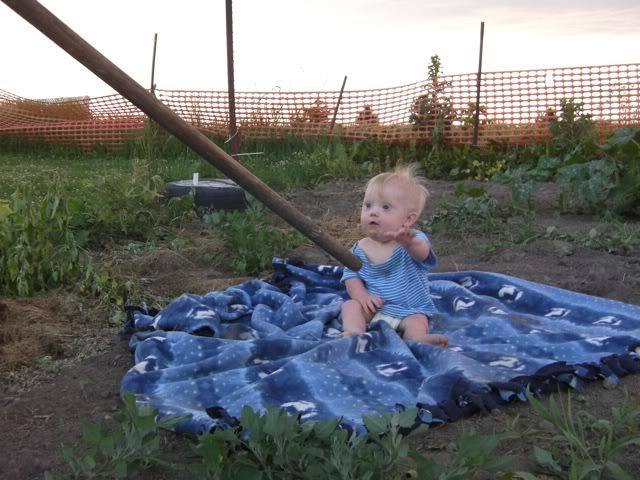 The next evening we all went out to finish up the sweet-corn. There are too many weeds here!
Evan was tired.
I told Evan I'd pay him $10 to weed the whole row or $5 to weed half and he could put it in his "Africa Fund". He didn't want to but he offered to go in and wash dishes. I'll be darned, he went in and was doing work and came out with a water bottle. He asked us if we were thirsty and when I took a drink he said "I didn't even fill it up with the pool water! I used the bathroom water!" I am laughing as I type this.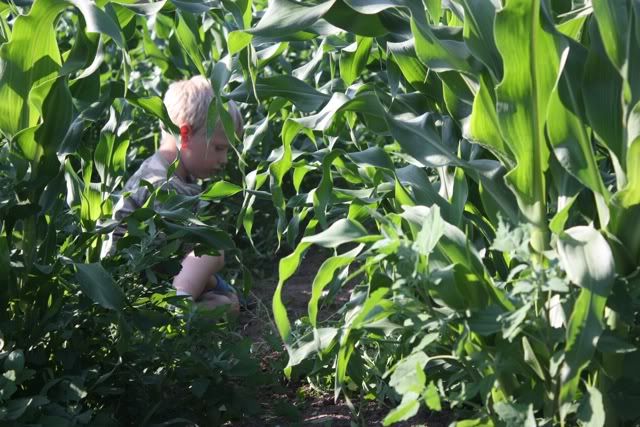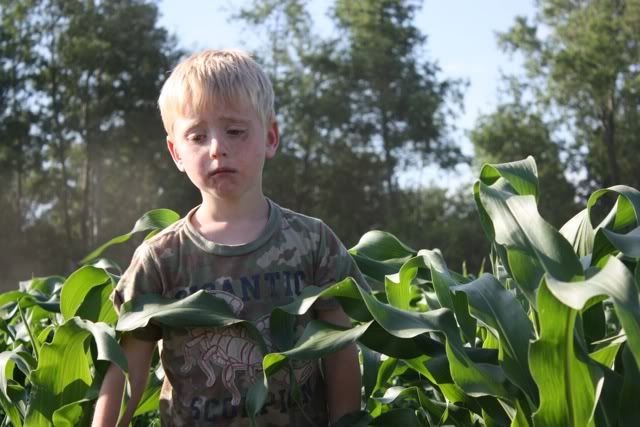 Evan has been interested in running around with my too-expensive-for-a-five-year-old camera. So, I throw the strap over his head, set it in 'auto' and give some clear instructions to "BE CAREFUL!" Ha, what does that mean to a kid when they hear it hundreds of times?
With a couple of exceptions, here are Evan's views of our garden:
His favorite: broccoli, a first in our garden
Trucks here and there. I think that is watermelon? I am not sure.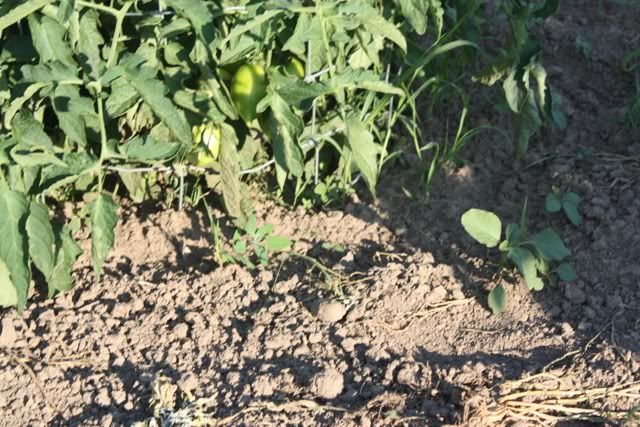 Evan wanted me to know he took a picture of the green tomatoes.
Evan took that one of Meowy, then I took one of him with Meowy. That cat likes to join us in the garden, which is a bit of an incentive for me :)
I took over the camera for these last two: