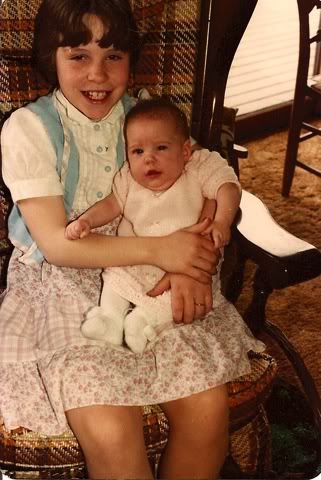 My cousin Angel died in a 4-wheeler accident last night. She hit a deer. Just like that and life can end. I will miss her. Many people will. I am so grateful to have seen her a few times this year. She was so busy and had 5 children and a husband and many other people who will feel the impact of her death. I find the most comfort knowing how deep her faith was. She is in the right place. The only guarantee we have is that place if we choose to believe...
A few days after finding out Calvin's diagnosis I went to her home for her daughter's graduation party. Angel hugged me and told me things will be okay. I knew I could count on her support.
She was right.
I am content. This is who I was meant to be. Angel lived the life she was meant to. She loved God and she is with Him.
I will post pictures very soon, for a more upbeat post.