What kind of a mom takes her son for his first real haircut and doesn't take pictures OR any of the cut hair for the memory box thing? Me. I will get over it I guess.
What kind of a mom looses breast-milk and breast-pump parts within a day of one another? Me. I found the milk by asking a co-worker to check my office and it was there and placed in the fridge with a "do not drink" sign on it! Still looking for the pump parts. Really? I am loosing my mind!
What kind of a mom forgets the supplements she so proudly prepackaged, a long with her son's milk on the first morning only to have to turn around and drive very efficiently home to retrieve them both? Me. Still made it to work in time. Somehow.
What kind of a mom spills 1.5 ounces of breast-milk due to a poorly screwed on bottle? Me.
Yep, I am noticing a common factor here. It is a serious deal to pump and work - it is clearly a lot of mind work on top of the physical part of it.
Speaking of, Nolan wanted to try it out today. I get a kick out of that. Okay, did I or didn't I let him? One may never know.
I am convinced nursing Calvin long term is in his best interest. I am also convinced I am so grateful for the opportunity to nurse him that I hardly feel the shackles it places around my ankles. It is true, it keeps you centered and focus and is a true priority. That makes the thought of its demise quite appealing at times. In due time.
In the meantime, I have to learn to live with it. With that comes the choice to quit thinking about it right now.
Things have been beyond continually hectic and busy that I do not know how to sit down and do nothing. It just does not happen. Even right now I am pumping and getting so darn annoyed with the 3 pesky flies that want certain death. I hate flies and it is fly season. I have sticky tape hung in the house. Appealing huh? We live in farm country and with Joe's garden work we always get more than our fair share.
I can tell I am tired because I dedicated half a paragraph to house flies.
Here are some updates on the boys:
Evan: Started Kindergarten today. He did awesome and was so proud. He rode the bus for almost an hour there and over an hour home (1 hour 15 minutes) and came home quiet and hungry. He slowly opened up about the day. He was so happy after he ate. He is amazing to me in so many ways. Hello, I am his mom! I missed him and thought of him often. I usually try to hold him and imagine holding my baby.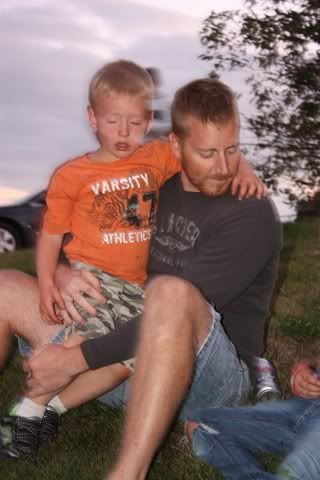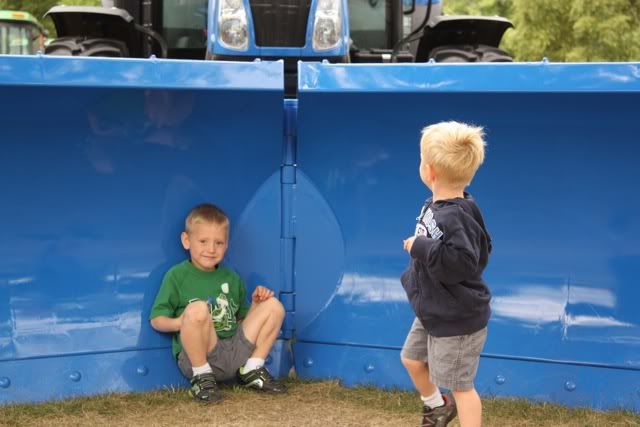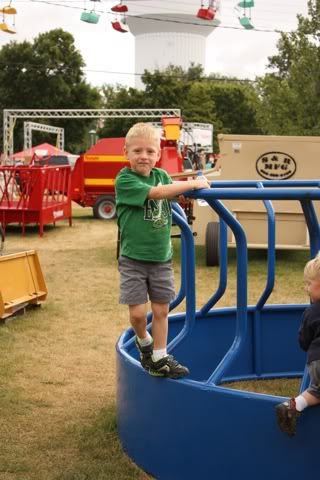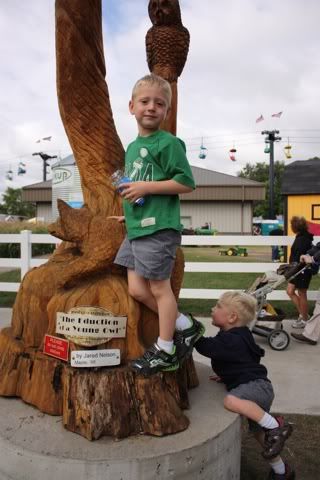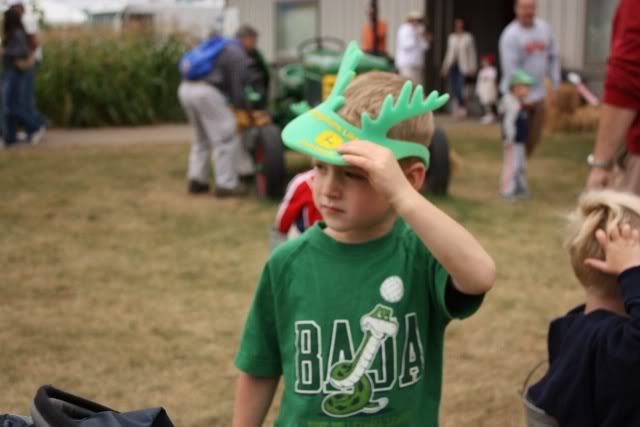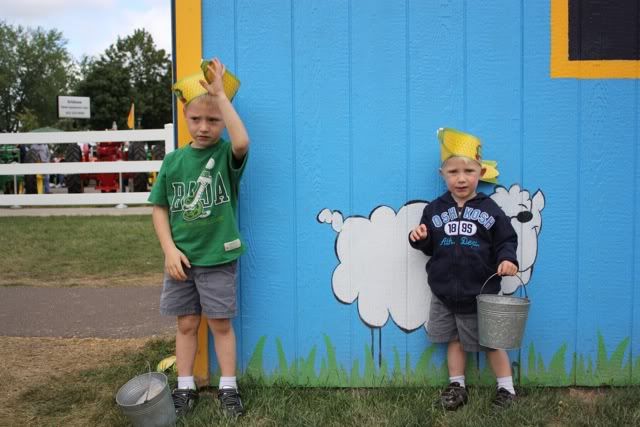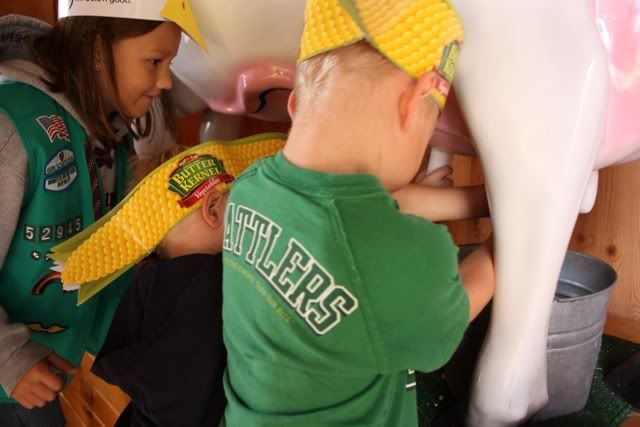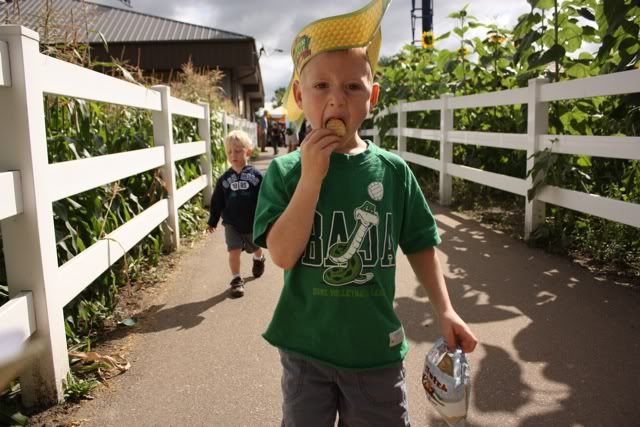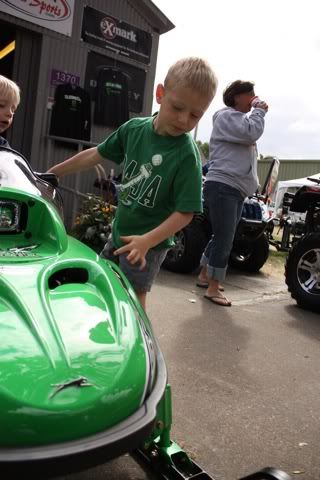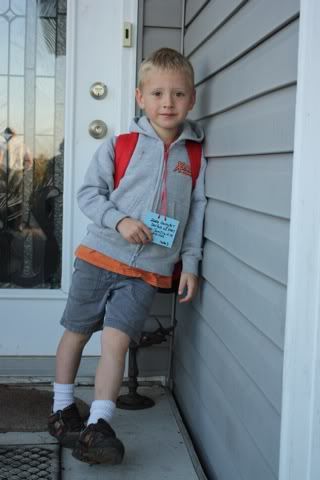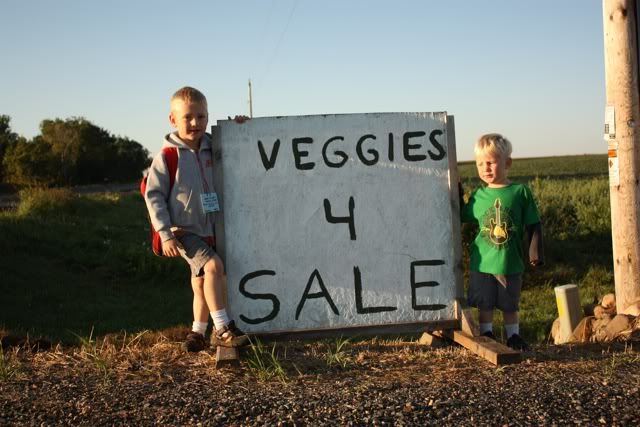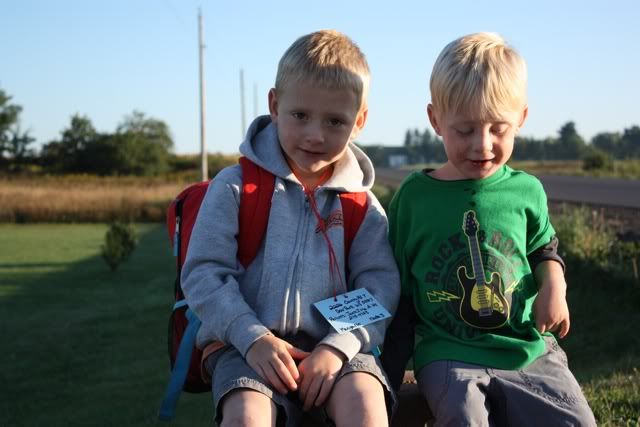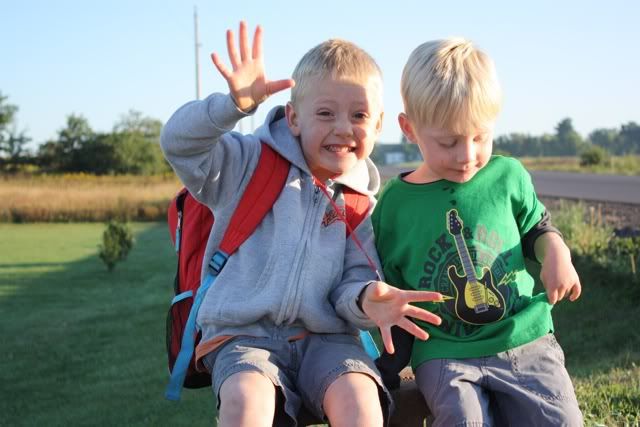 To be continued with Nolan and Calvin updates....