This is as close to an "awareness" topic month I get!
I am not sure I can accomplish the Ds communities challenge of 31 for 21, but I will do what I can to honor and celebrate Down syndrome!
Remember that little baby? Seems like forever ago. Red hair and less of it.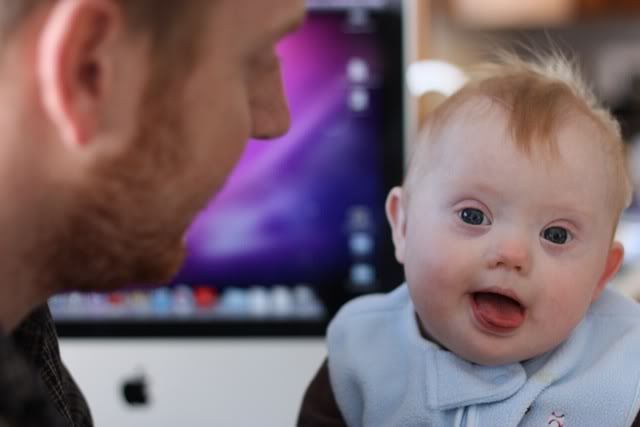 I love him! He is perfect and I am so grateful for my son.