Has it really been 2 weeks? Leaves have fallen, children have been back to daycare, Halloween came and went, and yada yada yada. I am too busy to blog. Too busy to do much extra.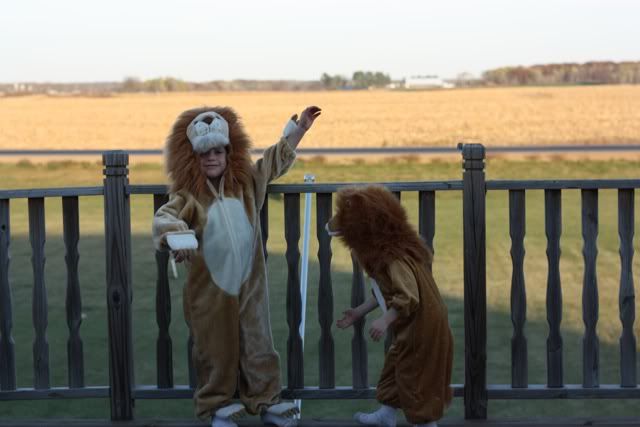 Calvin is doing good. Back to himself+. He now moves a lot more. He still has fluid behind his eardrums. He has more appointments and probably tubes...yada yada yada.
Is that a word; yada?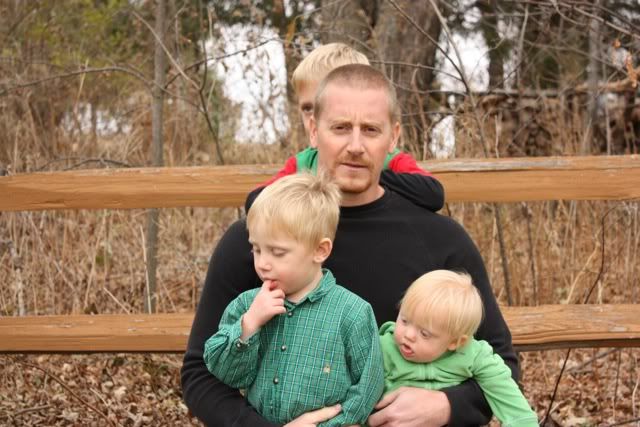 I am working like crazy to become something of a photographer and I will announce more in due time. In the meanwhile, I continue working hard to keep a family, home, career, you name it. We have parent teacher/conferences this month, which means late nights for me (my job, not for Evan). Joe travels twice. Deer hunting season, Thanksgiving holiday, and possibly 2 more late nights at work.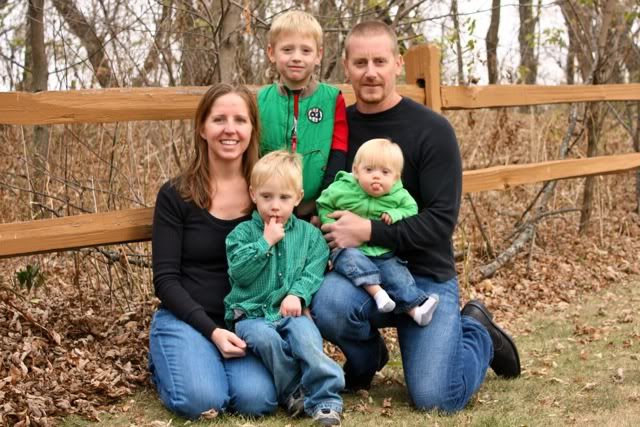 nice legs I have :P
It is hard. I have many emotions these days. Joe and I saw our financial advisor to sort through our investments and talk about staying home. The 'could we?'s of it all. Basically the answer is yes, but we'd need to cut back. We are not big spenders in the form of toys or clothes, so we'd have to cut back on food (I do like to spend more on fresh and healthy food!), internet, phones/cell phones, garbage, massages and other health care extras - maybe even supplements, and so on. So, the question then becomes 'do we want all that'? Yes and no! So, in the meantime, this part-time (80%) school-year job seems to be the answer. Part of my emotions have to do with accepting it while having a few children who have needs that Joe and I must attend to.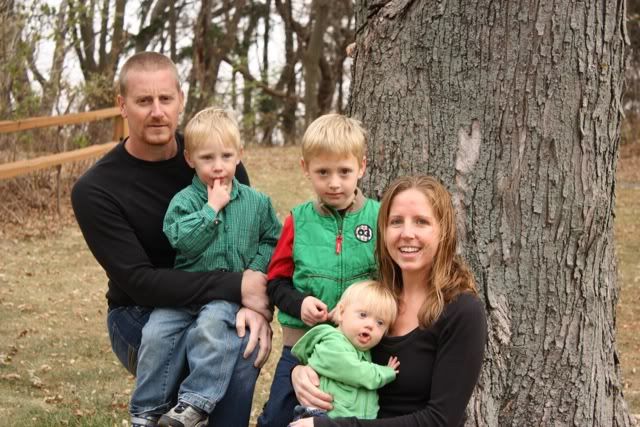 The other part of my emotions have been centered on having many chiefs when it comes to raising Calvin. Many people are involved and have ideas. But, who is responsible for implementation? Many people know more about my parenting that I am sometimes comfortable with. That is where this blog comes in, too. Sometimes I need a break. I need to just be a parent. I don't always want advice or ideas or "try this, maybe that". It stresses me out! I did not have that with the other 2. And, many people don't know what this is like. What it is like to raise a child with special needs. The basis of what I do is very different.
Example? Nursing a 15 month old who is finally up to eating 3 solid meals a day. Sleeping? Being up with a 15 month old every night and only getting about 5 hours of broken sleep before heading to work (or working at home and then driving to a job only to return to many more hrs of work). Physical development? Hearing? Speech? You name it. None of those areas were what they are with Calvin. And sometimes I just want to crawl in a cave and be left alone by people on the outside. People on the inside are my saving grace. Grandparents, Joe, friends, siblings, etc. I can say what I think to them and they tend to get it. However, I am still alone in some regard because I feel the most pressure and responsibility for Calvin.
It amazes me when I think about the muk I've swam through for Calvin. Pumping for 4 months, heart meds and surgery, trillions of drs appointments, stress over feedings and illnesses, learning about development, physical occupational and speech therapies, emotions regarding Down syndrome, strict dietary restrictions, nutritional supplementation, and much more. Yet, I can be left with the feeling I am not doing enough. When is it enough? I need to decide what I do is exactly enough and not only that, it is MORE than enough. It is because I love him.
He is love. He is sweet and cute and stubborn and patient and, yeah, all those things. He is perfect, despite all the stress placed in my life by myself or others.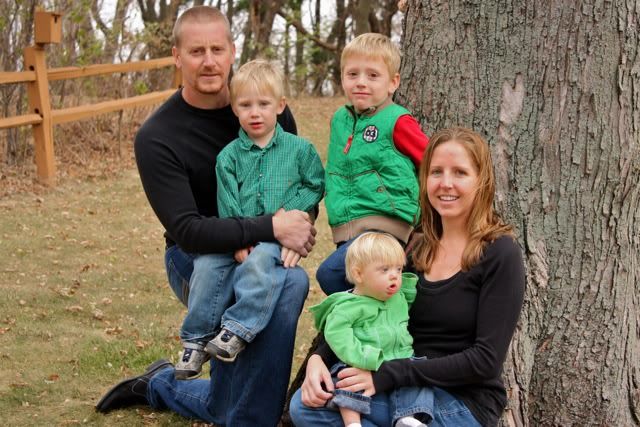 I have cooked chicken to pull and meals to prep. I have a van that needs cleaning and kids that need attention. So, I'm off. More to come, as always...