We have been up to a lot. Too much perhaps.
Calvin is fighting off another cold. All was going in that direction until he started throwing up this afternoon. He is gagging a lot and there is a lot of slime involved. I am suspecting it could be drainage from his ears.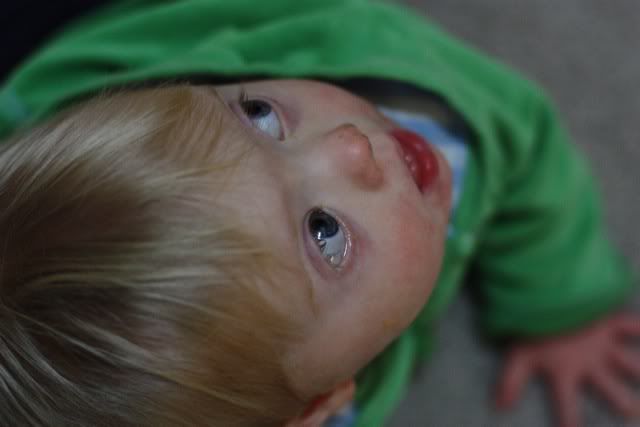 1.5 weeks ago we took Cal to the ENT. He had a double ear infection and was treated with antibiotics. He will have tubes put in on the 29th at Children's. We feel that time cannot come soon enough.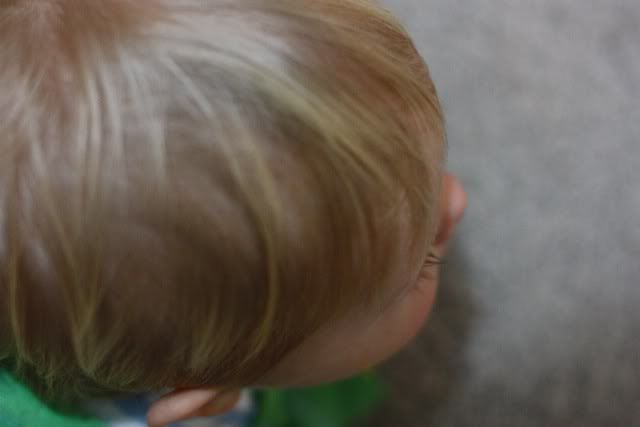 I spend most nights up for some time. It is not uncommon for it to be 1-2 hours. I feel sorry for myself but more so for Calvie! I am tired and not always in the best of moods. I have been more angry and easily annoyed. I guess I could go easier on myself. I have been doing okay but not with much extra. When I have more commitments I feel like it is just too much. My plate is already overflowing. However, I love when I get to do things with the boys.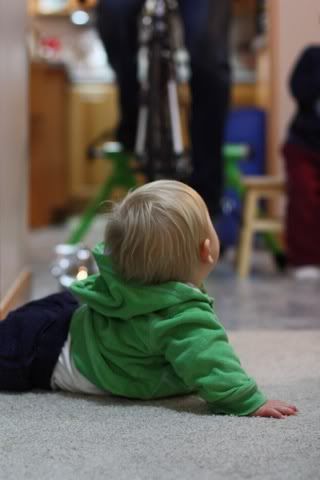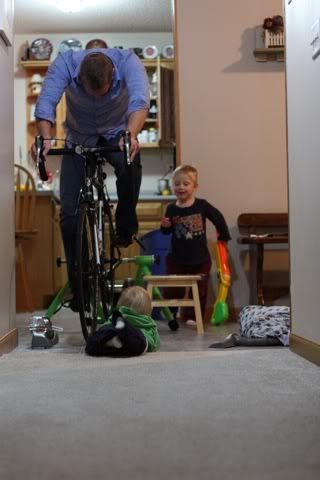 checking out the new bike trainer
Evan has his Christmas program at school on Wednesday and I am going! I still think about staying home (not working outside the home). It is oh so tempting except that financial piece. If only I could find some gold to sell!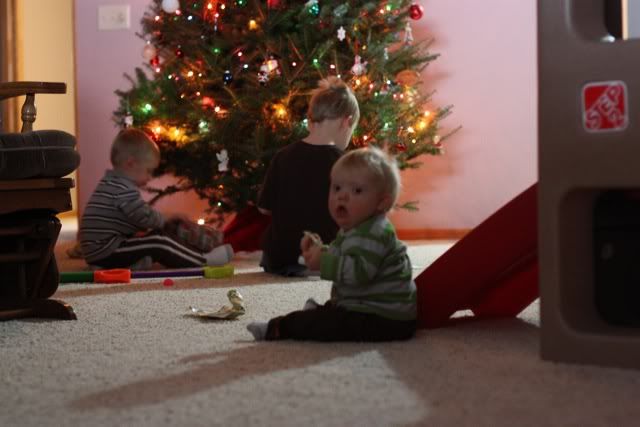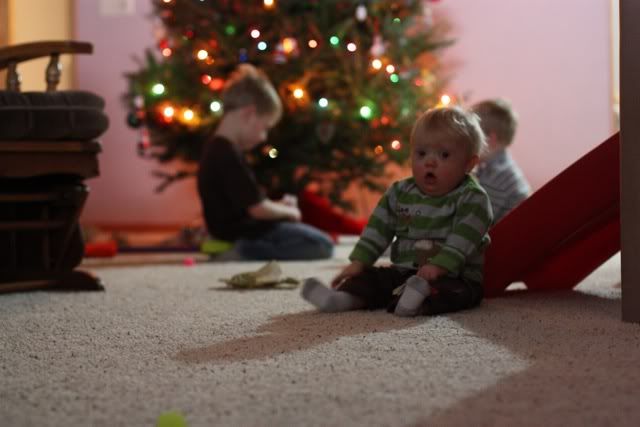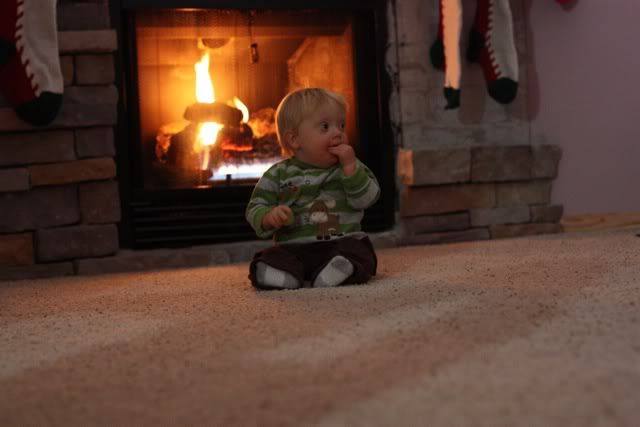 Notice the missing bricks? Another piece added to the overflowing plate...a mishap involving a boy, climbing moves, and a faulty installation.
All in all I am grateful for all of this and mostly for my family. I love my boys and wouldn't trade them for anything, except my life :)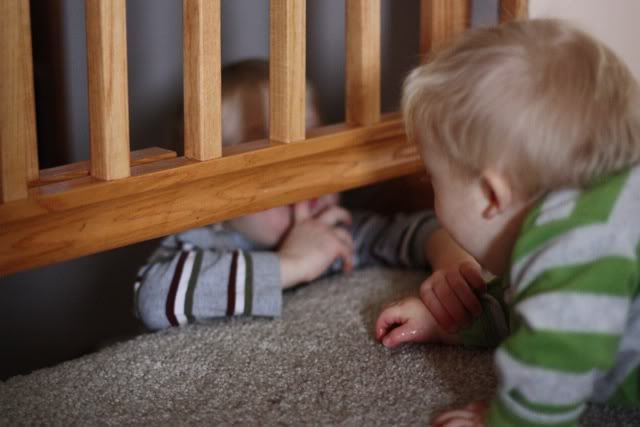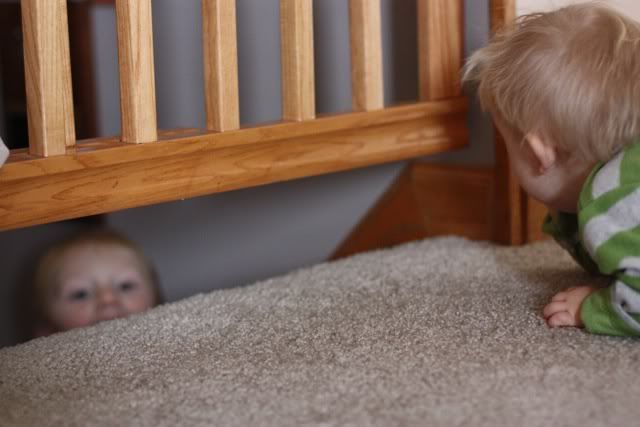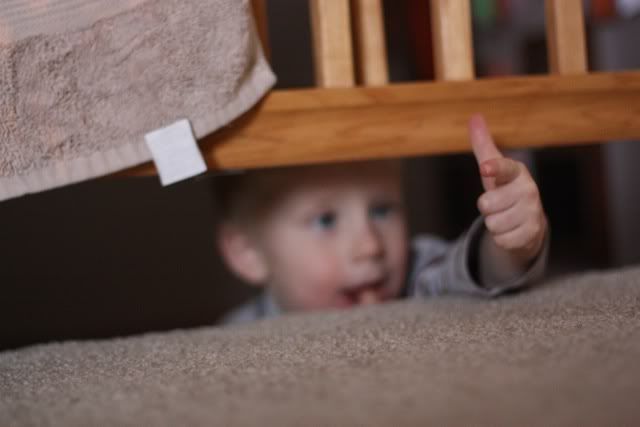 Nolan has learned how to give 'thumbs up'!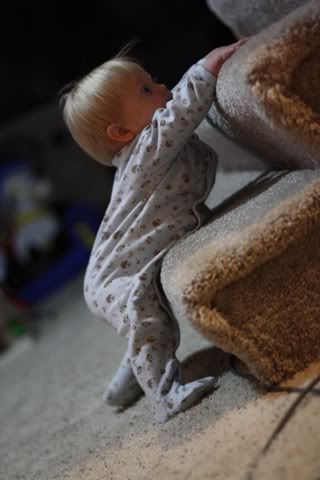 Teenie Calvie is pulling himself up more and more!
Cowie needs a family, is it yours?!?!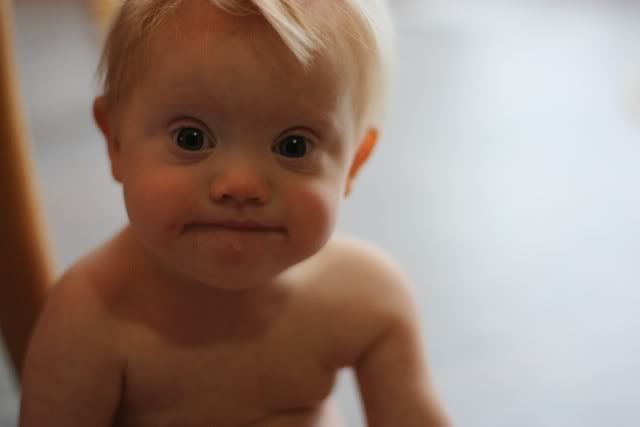 Please? I'll make you a cute face or two!
I actually enjoyed this naughtiness!
Nolan wearing his mouthpiece - bringing out his bottom jaw. This will be awhile as he prefers his finger...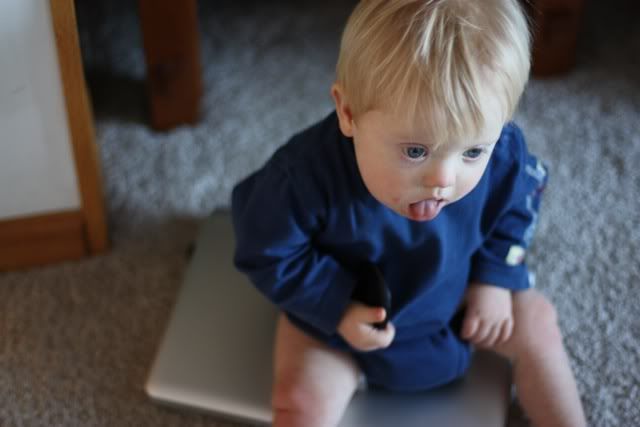 I planned to post a few days ago, but apparently Calvin thought I got the computer out for him.
Happy Holidays, from our home to yours :)