Today I had the privilege of attending
Arlene Warner's funeral
.
Arlene was 79, nearly 80, and was my childhood neighbor.
During this time of year, the 4-H group would split into groups to go caroling and deliver food goodies to people in need. I remember going to Arlene's home - she lived with her sister and brother-in-law. She was genuinely so happy to see us. I remember the smile you see here in her obituary:
http://www.newrichmond-news.com/event/article/id/34758/
If you look close enough and can use some deductive reasoning skills, you may guess Arlene had Down syndrome. As a young girl I did not think "Down syndrome" when I saw her. I thought "happy". Yes, I know it sounds cliche but keep in mind I am not saying she was always happy, she was when we showed up to visit her! I did not even know about Down syndrome.
Now that I think about it, Arlene was nearly 60 at that time. That is amazing to me!
The service was very nice. The church was full and there were wet eyes in the crowd. Her sister's especially. She was very special to many people.
Arlene's brother-in-law shared a description of Down syndrome. I realized how far I've come because at one point in this journey I felt like I did something wrong and I was defective. As I listened today, I was reminded that first of all, it may not have been my egg and second of all, either way, I am blessed! God has given me a very rare and extremely precious and priceless gift. Love.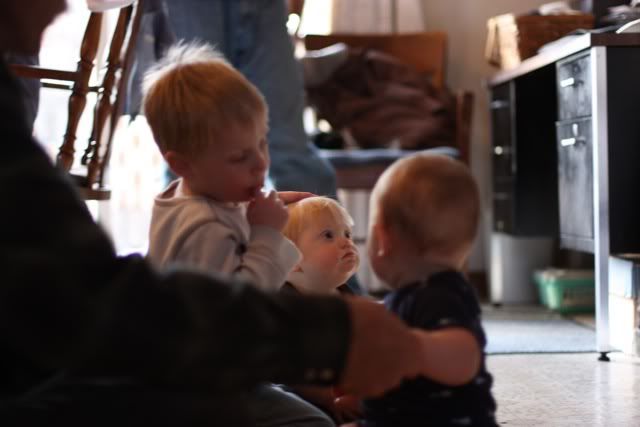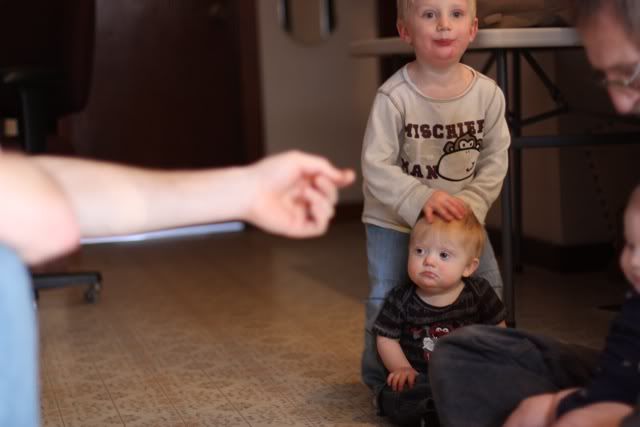 Nolan cannot keep his hands off him! He knows, I have no doubt.
At one point I thought more of what I would receive from Calvin, now I cannot help but think about what I can give to Calvin and how much pain I have for all the orphans who are orphans simply because they have Down syndrome.
I commend Arlene's family for showing the world how important people with Ds are. They did so in their commitment and love for her. They showed it on their tear stained cheeks that are crinkled from all the smiles Arlene brought to their faces.