And you will have things you will like to talk about, and I will, too.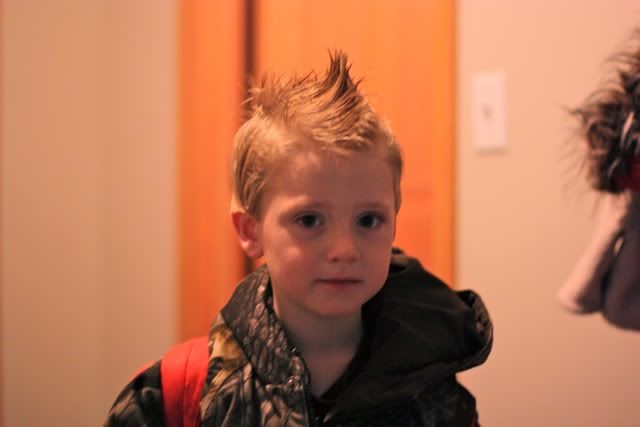 Thanks Mr. Rogers. You're correct. I do have lots to talk about. Just not enough time. I hope posting pictures and sharing the love I have for my boys is advocacy enough right now. I love Down syndrome and Thank God for it Every Day. I would never ever delete it from my life. I would never take it away from Calvin. I know he is who he was made to be. He is a miracle. Otherwise more people would have it!
And believe me, I was pretty afraid. I was just thinking about it on my drive to school. "Where did I come up with my fears?" I do not know and I never want anyone to think the way I did or worry about what I did. It was useless except I can now compare and be glad in it.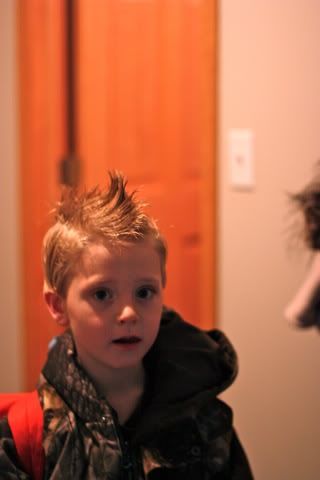 (Evan's first mohawk - begged for it for weeks, I'm just too lazy to have gotten out the goo)
As a follow-up to the throwing up thing - it was a bug. Nolan joined in the ranks that evening.
Praying for strong immunities here.
God, you have heard me a lot lately. I get that you do not want to grant me the one thing I plead you for. So, I thank you for giving me energy and a happy husband. Those two things, and you as well, get me through the days.