Guess what Evan was begging to do this morning? First they went outside to play and I took them swimming at The Centre. I got in a good workout and then chased after these 2 in hopes they would be settled down for the big Packer game. Unfortunately we know how the game went :(
Nolan became interested in Angry Birds as well. Oh boy!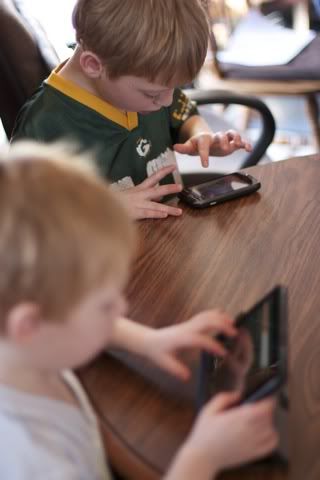 Calvin was pretty satisfied once he discovered the furnace vent:
Big Boy! 26.5 inches!