Could not choose just one today....
We were back to work, daycare, and school so it was a busy night.
Calvin is going to the doctor tomorrow to have his eye looked at (been pink since Saturday) and to talk about a sleep study. In the meantime, normal life continues!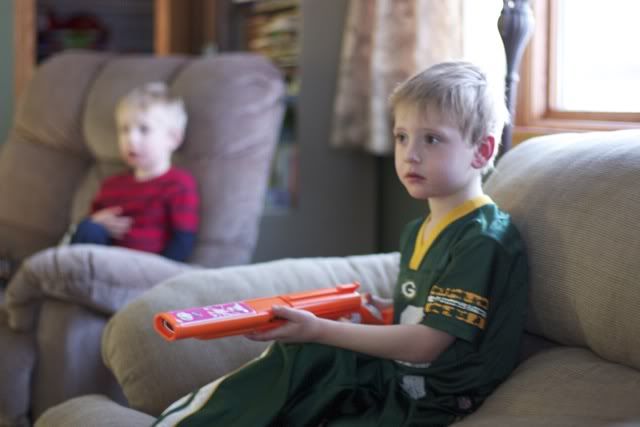 Ev likes his hunting game. So does his dad!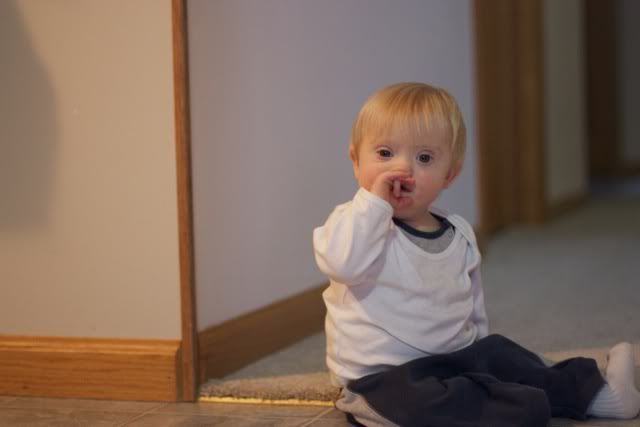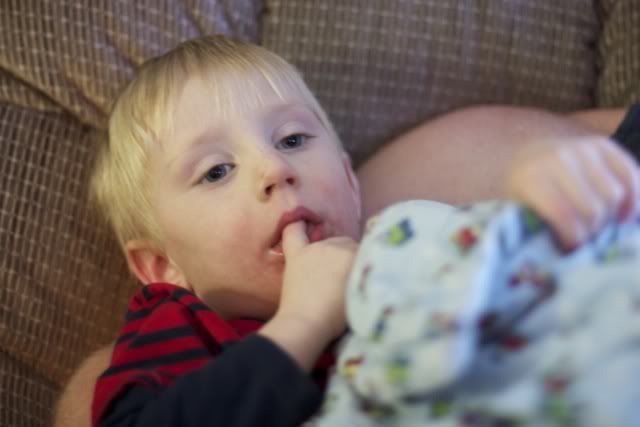 Nolan likes his finger. Still. Probably will for a long time.
Calvin likes spending time with his brother. I just missed them both propped on their elbows listening to the radio.