Today has looked a lot like yesterday for Nolan. Fevers topping out at 104. I am/was pumping the pain meds and tearing up inside as he wimpered "my head hurts, my eyes hurt, I'm cold". I hate medicating but I am so grateful for them when they are necessary. I'm not sure what is going on but either way, I don't want anyone else to catch this bug. However, my throat hurts tonight and Calvin had a poor day.
He was clingy, whinny, and had drainage coming from his ears (I am so grateful for the tubes, as much as I didn't want him to get them), runny nose, and, did I say he was clingy??!!
All 3 boys are in bed, snoring away. My favorite sounds. Sweet sounds. It means a lot of things, one being I have no one to tend to for a moment.
Joe is enjoying his own sweet sounds at a concert tonight. He went alone. So, that means I have the place to myself.
Before he left I got out for a run. I have been going outside with this warmer weather. I usually go when it is dark. I listen to dogs, look at my shadow cast by the moon light, feel the sweat from over dressing (I hate being cold), and smell that unique winter night air.
This was my view tonight: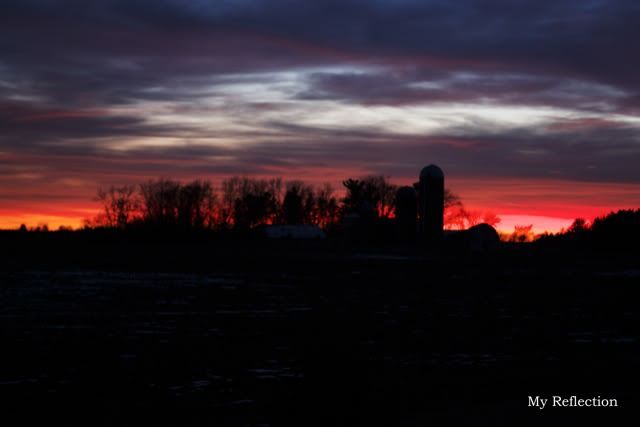 Not bad ;)