In all honesty, the past week+ has been very challenging for me. In fact, the past few months have been. There is a strong correlation between work, lack of sleep, and Calvin's poor health with my happiness. The correlation happens to be negative, but I am trying to not be such a complainer. This will take work. However, here is a start: my 'Picture A Day' goal. My friend Amie asked me to try it and I agreed. I told her I would try to take a photo a day but not necessarily post it every day. I will do what I can, and what I want :)
Here are a few photos from today's cold adventure outdoors: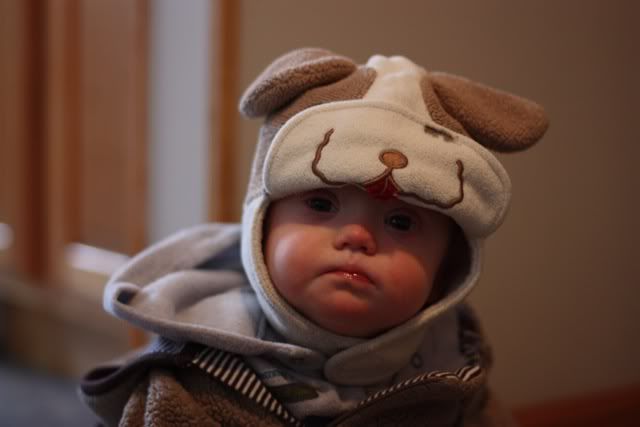 Cal is 3 days post-tube-op and doing okay.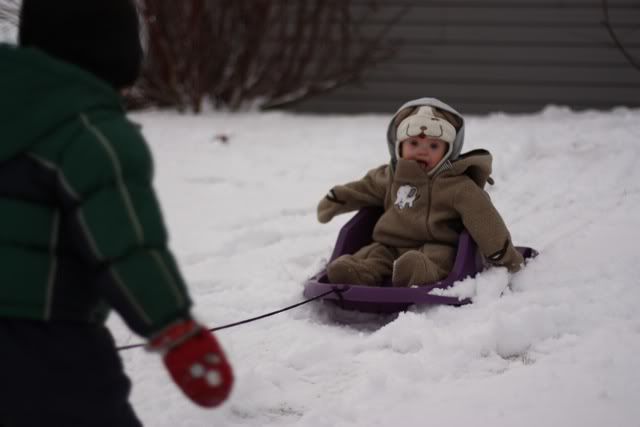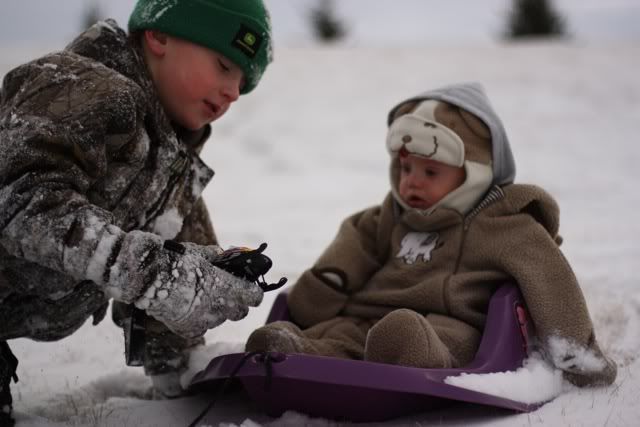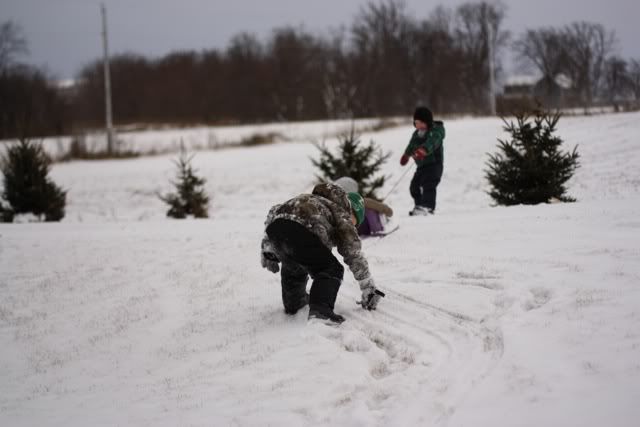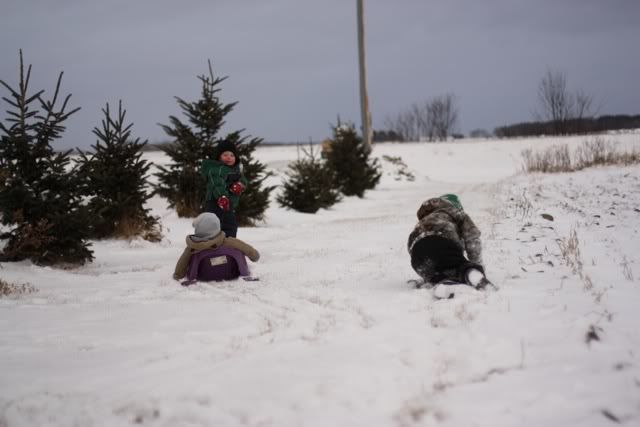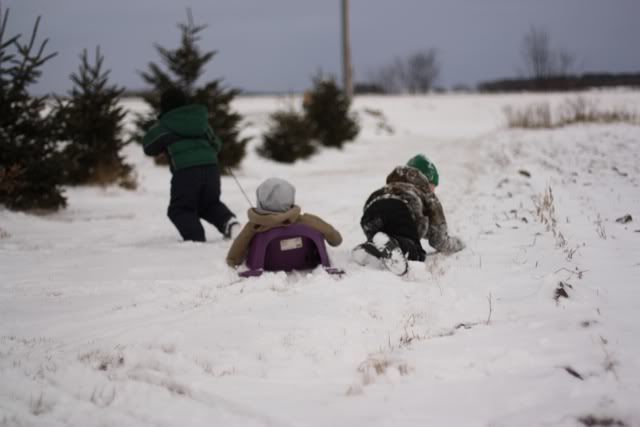 Sorry for the yucky nose view!