My day started out like many others, a runner standing at the starting line and "bang", off she goes. Most days feel like the gray zone between marathon and threshold pace. Either one is exhausting and you need to gauge how to pace yourself.
Calvin was up a few times throughout the night but returned to dreamland rather easily and made his grande entrance into the day around 5:30am. I am amazed how normal such little sleep is becoming.
Though it is early, I am appreciating the early rise because I am finding myself running in the mornings again. Since returning from the hospital in October, I have been slacking on waking up to run during the work week. I run in the afternoons and it just is not the same. Not even close.
Once again, Calvin is making my life better. Simple as that.
------
So, I failed to capture a new photo today. Honestly, I am surprised it wasn't sooner. I guess I am standing up. Dusting of my knees. And, getting back into the game tomorrow. My new goal? Not 100%, but 90-95% is good.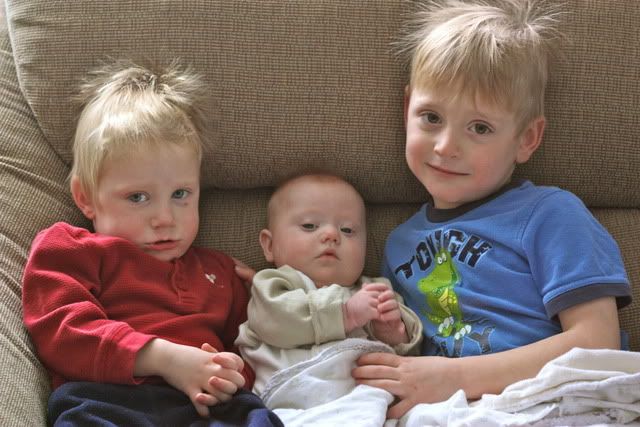 As a condolence prize I bring back a photo from last January. Life is not about perfection, it is about flexibility, compromise, creativity, appreciation, forgiveness, and so much more that forgetting a picture can teach you, if you are an introspective person.